LMO professionals
LMO employs professional musicians in the following roles:
---
Musical director and conductor: Oliver Till
Oliver Till is a conductor and repetiteur based in London. His musical life started as a chorister at Westminster Cathedral, and further studies took him to the Royal College of Music Junior Department, the University of Manchester, Dartington International Summer School, the Järvi Academy, Estonia and London Sinfonietta's Academy. Operatic productions he has conducted include The Cunning Little Vixen, Don Giovanni, Die Zauberflöte, The Marriage of Figaro, and Il combattimento di Tancredi e Clorinda.
Dedicated to new music Ollie has conducted over 60 works by living composers including 40 world premières. Recent highlights include the UK premiere of CPE Bach's St John Passion (1772) on period instruments, multiple performances of Brahms's A German Requiem, works by Rameau and Steve Reich, and assisting Gergely Madaras at the BBC Symphony Orchestra. Upcoming projects include Mozart's Così fan tutte in October, Mozart's Requiem in November, and a newly-written community opera in 2019.











---
Leader: Tina Bowles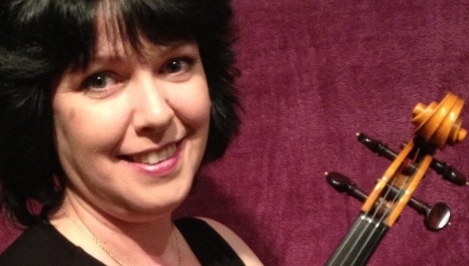 Tina Bowles learned to open and close a music stand correctly at the age of four before being allowed to play the recorder and then the piano. Doing the same thing in both hands simultaneously being a problem, she then started the violin aged ten, adding the viola as well a few years later.
She won a scholarship to the junior department of the Guildhall School of Music and Drama and studied at the Purcell school before attending the Trinity College of Music.
Tina now is a busy freelance player, leading the London Medical Orchestra, and The London Repertoire Orchestra as well as many choral society concerts and regularly plays with the London Novello Ensemble, Swansea City Opera, British Sinfonietta, The Cinematic Sinfonia and other freelance orchestras.
She is a member of the Blackwater String Quartet and is orchestral manager of the Concert Orchestra of London.
Tina plays on a violin made in 1987 by Roger Hansell and appears with the kind permission of her cats Goldie and Jemima.



---
Lead second violin: Nichola Blakey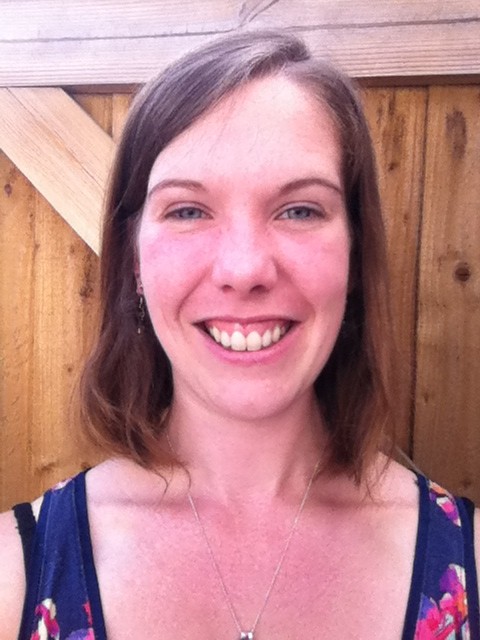 Nichola Blakey grew up in Manchester, where she was a member of the Hallé Youth Orchestra under Ed Gardener, and came to London to study at the Royal Academy of Music. Since then she has been freelance, playing with many renowned orchestras and ensembles around the country, including City of Birmingham Symphony Orchestra and the London Philharmonic Orchestra, and historical groups such as the Brook Street Band and Fiori Musicali. Further orchestral experience includes The Amadeus Orchestra, Britten-Pears Symphony Orchestra and many orchestras and chamber groups at the Royal Academy of Music. She has worked under directors such as William Christie, Laurence Cummings, Sir John Eliot Gardener, Trevor Pinnock and Rachael Podger, and conductors such as Sir Colin Davis, Mark Elder, Edward Gardener and Yan Pascal Tortelier.
Nichola's Baroque training includes an European Union Baroque Orchestra audition course (2007), The Orchestra of the Age of Enlightenment Experience scheme (2006-7), a 90% bursary for the Dartington International Summer School Baroque Orchestra July 2006, provided by Ernest Rainer, and a bursary for the 2007 course from the summer school and the Wingate Foundation. She also took part in projects at the Royal Academy of Music, Royal College of Music and Guildhall School of Music and Drama.
Her recording experience includes Handel's Messiah with the Dunedin Consort, released in 2006 on Linn records, the soundtrack to a short film by Pistachio Pictures Ltd. "One Hundredth of a Second" screened at the Edinburgh International Film Festival in 2006 and a BBC Radio1 broadcast with the London Breakbeat Orchestra in 2007.
Nichola is a member of Ensemble Burletta who have recently recorded works by Hans Gál and the historical instrument quartet, the Kertesz String Quartet, who have released two discs of quartets by Veit, an underrated 19th century Bohemian composer, both on the Toccata label.
She loves working with amateur musicians and also coaches at the NLMS (The New London Music Society) summer school. She is also a qualified teacher of the Alexander Technique, which influences her approach to playing, teaching and life in general.


---
Lead viola: Geoffrey Irwin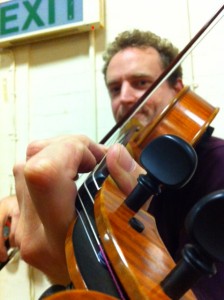 Geoffrey Irwin studied the viola at the Royal Academy of Music with Martin Outram, and the historical viola at Guildhall School of Music and Drama with Jane Rogers. He has played in several leading period instrument groups including Orchestra of the Age of Enlightenment, Amsterdam Baroque Orchestra, English Baroque Soloists, Orchestre Révolutionnaire et Romantique, the Gabrieli Consort and the Dunedin Consort, some of which he has recorded with. He teaches the viola at several schools including the Latymer School and City of London School for Girls.
Geoff performed as soloist in the Suite for Viola and Orchestra by Vaughan Williams at the Christmas 2019 Concert.













---
Lead cello: Josh Salter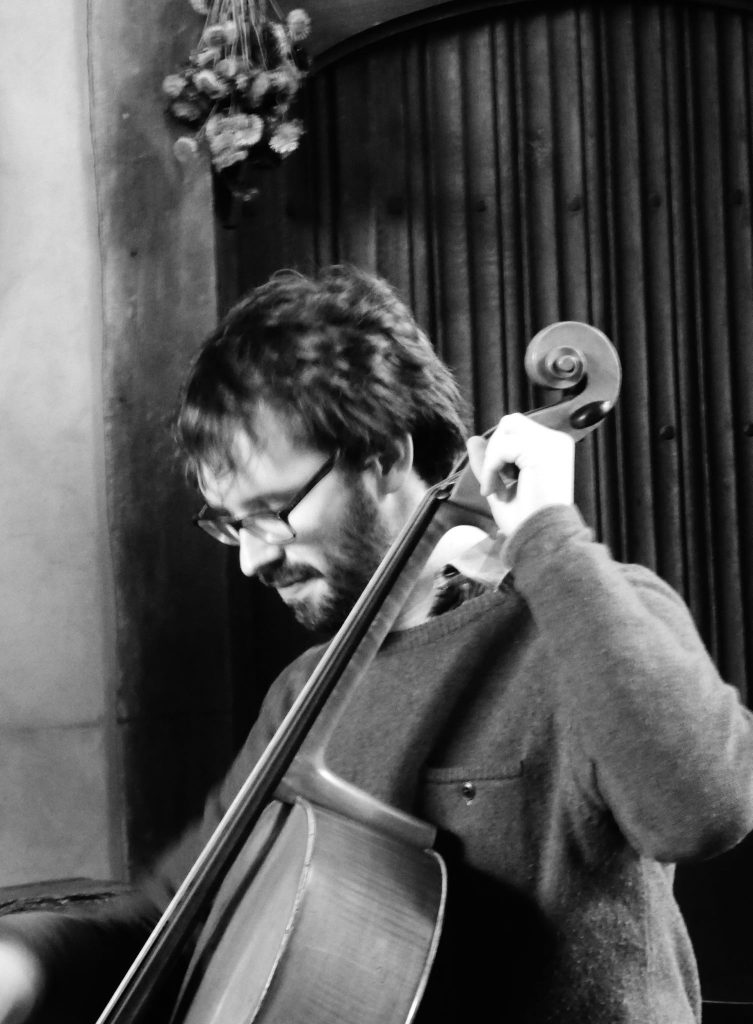 Josh Salter studied at the Royal Northern College of Music, where he held a scholarship and was awarded prizes for cello and chamber music, and as a postgraduate at the Royal Academy of Music, receiving the Sylvia Simpson Fellowship and graduating MA with Distinction in 2016. Josh freelances with the Hallé Orchestra, BBC Philharmonic, Royal Liverpool Philharmonic, City of London Sinfonia, Orchestra of the Age of Enlightenment, Academy of Ancient Music and the Hanover Band.
Recent solo engagements include a recital at the Barnes Music Festival and Tchaikovsky Rococo Variations with the Lincoln Symphony Orchestra. He performed Elgar's Cello Concerto with the London Medical Orchestra In 2019.
A passionate educator, he regularly delivers workshops for the young, old and disabled as a part of the OAE Education team.
He plays on a cello made in 2015 by Kai-Thomas Roth.







---