Description: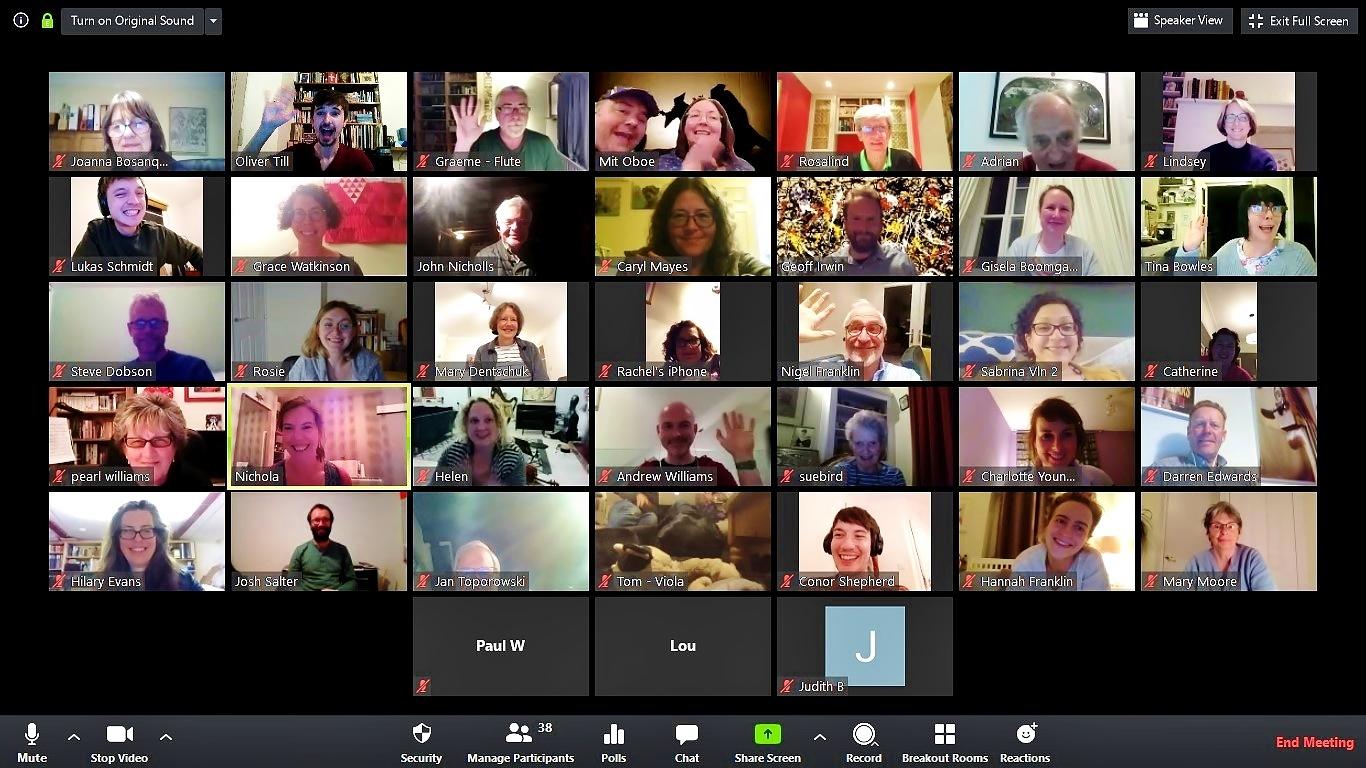 Join us for our online rehearsals!
Try out some great repertoire, learn some fun facts and a bit of history about each piece from our Musical Director
O

riginally titled Die einsame Insel (The Lonely Island), The Hebrides has long been a favourite among audiences and musicians alike. Inspired by the Scottish island of Staffa, it sounds like an early example of a romantic tone poem and develops moods more we

ighty and tempestuous than Mendelssohn's earlier orchestral works.
Wagner's Siegfried Idyll was written as a birthday present to his second wife (Franz Liszt's daughter, Cosima) on the birth of their son Siegfried, first performed on a staircase as she awoke on Christmas day 1870. It contains quotes of personal significance to Richard and his family & also a famous German lullaby perhaps intended for their new son.
The version of Janacek's Rikadla (Nursery Rhymes) we will be playing is an arrangement by Ollie Till - this will be its first outing!
Attendance for each rehearsal only costs £10 or how about booking yourself for all of them at a discount of £40 for 5?
Any additional donations to support the orchestra and its professionals will be very welcome and can be made at the Donate page of our website

https://www.lmo.org.uk/lmodonations


Rehearsal Schedule
Rehearsal 1: 12 Jan - Mendelssohn The Hebrides

Rehearsal 2: 19 Jan - Wagner Siegfried Idyll

Rehearsal 3: 26 Jan - Wagner Siegfried Idyll + Mendelssohn The Hebrides

Rehearsal 4: 2 Feb - Janacek Rikadla (Nursery Rhymes) arr Oliver Till

Rehearsal 5: 9 Feb - Janacek Nursery Rhymes + Wagner Mastersingers Prelude
You can download the music parts here (Janacek Nursery Rhymes to follow):